Hold Your Event at the Arb
The Arboretum is the perfect place to hold your event whether for work, a birthday party or a wedding, we have the scenery you want.
Weddings
Birthday Parties
Small Scale Gatherings
Corporate/Large Scale
Opening Weekend
15 April, 2016 | 10am - 5pm
Regular Adult Admission/Kids are FREE
Welcome back to Spring Flagstaff! The Arboretum is opening early this year on April 15th and to celebrate spring, our 35th year and just for fun, on Saturday, April 16th we are having a day of fun kids activities, food, music, a kids disc golf course AND MORE! - KIDS ARE FREE ALL WEEKEND! (festivities only on Sat 16th) - 9-hole KIDS DISC GOLF COURSE ON SITE! - AERIAL ARTS PERFORMING IN THE TREES! - Activities for kids at 8 different local organizations booths Buy a family membership on April 16th and get 10% OFF!
Learn More
Spring Plant Sale
29 May, 2016 | 11am-4pm
FREE ADMISSION!
Get your garden started this May with some native wildflowers, milkweed, seedlings and heirloom veggies grown in our Horticultural center. Learn from our Horticulturalists who can answer all your garden questions, enjoy live music from Mystic Harvest and food from Gringodillas!
Purchase a Ticket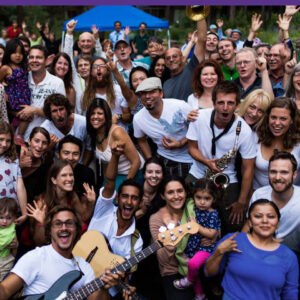 Summer Concert Series
04 June, 2016 - 03 September, 2016 | 5:30pm
Saturday Evenings / Tickets Required
With a focus on world-music performers the Arboretum and The Arts Council provide popular entertainment in a stunning outdoor setting. Concerts are held on the warm Saturday evenings in June, July, August, and September, at 5:30pm on the outdoor stage. See our full list of performers and purchase tickets here.
Learn More
Summer Plant Sale
09 July, 2016 | 9am - 3pm
FREE ADMISSION
Our yearly summer plant sale takes advantage of the seasonal monsoon rains, for another excellent planting opportunity. Take this opportunity to learn from our Horticulturalists and get great deals on native plants, shrubs and trees while enjoying food, beer, cocktails and music from numerous live bands!! MEMBERS ONLY PREVIEW is Friday, July 8th from 2-6pm.
Summer Soiree
24 July, 2016 | 430pm - 830pm
Tickets Required
The premier annual fundraiser for the Arboretum is held during the warm summer month of July under the pine trees with a beautiful backdrop of the San Francisco Peaks. Featuring a live auction, live music from Mother Road Trio, performances from Flagstaff Aerial Arts, and a catered dinner by The Cottage Place, this is a gala not to be missed.
Learn More
Flagstaff Shakespeare Festival - Midsummer Night's Dream
31 July, 2016 - 31 July, 2016 | 3pm-8pm
Tickets Required - TBA in June
The Flagstaff Shakespeare Festival joins us for our second year together for two special events! Join us as our gardens become fairyland with A Midsummer Night's Dream in July and Romeo and Juliet in October (see below for info). Tickets will be announced on our Facebook page or through our eNews in June.
Learn More
Perseid Meteor Shower Campout
12 August, 2016 - 13 August, 2016 | 4pm - 9am
$30 Member/$35 Public/ $20 Tent Rental
Join us for a spectacular night under the meteors and enjoy the opportunity to camp out on our grounds! Set up camp at 4pm, spend the night enjoying the stars and meteor shower with other families through the lens of Lowell Observatory's telescopes!
Learn More
Mushroom Festival
19 August, 2016 - 20 August, 2016 | 5pm - 8pm | 9am-11am
Member Tickets Open July 13
Love mushrooms? Us too! Find out the very important ways of identifying safe and unsafe mushrooms in Northern Arizona. Partake in a delicious sampling of mushroom appetizers provided by the head chef at Criollo Latin Kitchen on the evening August 19th at the Arboretum, and then participate on a guided foray in Flagstaff the next day, August 20th and gather mushrooms for your own delicious meals. TICKETS ARE SOLD OUT
Yoga at the Arb
28 August, 2016 - 28 August, 2016 | 10am-11am
$5 Members | Regular Admission plus $5 for Public
Try out yoga on the grounds of the Arboretum in it's full summer splendor. Danielle Fazio of High Altitude Yoga will be instructing a class on a summer Sunday morning in August to the views of the San Francisco peaks and the sounds of the forest. Save a spot for your mat by calling the Visitors Center at (928) 774-1442.
Monarch Tagging Workshop
01 September, 2016 - 01 September, 2016 | 5:30pm - 7pm
FREE with regular entry
Join Gail Morris from the Southwest Monarch Study during peak migration for Monarch butterflies in the Southwest, and learn about why and how to tag Monarchs along their migration path. The Southwest Butterfly House will stay open late to enjoy the many butterflies and particularly the Monarchs during the workshop. Enjoy a movie screening of Flight of the Butterflies before the workshop. Movie screening begins at 5:30pm. Free with regular entry. Any questions please contact Coreen Walsh at coreen.walsh@thearb.org or (928) 774-1442 x110
Wine in the Woods
11 September, 2016 - 11 September, 2016 | 1pm-5pm
Tickets Required
All your favorite Arizona wineries in one place! Browse the wineries and local eateries, all from Arizona, set up within our gardens for your sampling pleasure. For your entry fee receive a FREE engraved wine glass and 10 FREE tasting tickets to use towards your wine tasting during the festival! Additional tasting tickets are available for purchase, along with a wine raffle to partake in, not to mention the Sugar Thieves live music and more! Page Springs, Su Vino, Pillsbury, Grand Canyon Cellars, Fire Mountain, Criollo Latin Kitchen, Sakura Teppanyaki, The Cottage Place, Desirable Desserts and many more!
Learn More
Festival of Science Fall Open House
02 October, 2016 - 02 September, 2016 | 9am-12pm
FREE ADMISSION!
Bring the entire family out for some fun with science in the forest. This FREE event will feature crafts for kids, scavenger hunts, and tours of research gardens and learning centers. The morning will also include shows at 10am and 11am by Liberty Wildlife, including 3 raptors, 2 snakes, and a Gila monster, an exhibit and activities by NAU's Student Association for Fire Ecology, and a presentation by a forecaster with the National Weather Service at 9:15am.
Learn More
Shakespeare Under the Pines
14 October, 2016 - 17 October, 2016
Tickets Required
Four days of performances from Flagstaff Shakespeare Festival and Theatrikos including Romeo and Juliet, Othello and a Shakespeare's Herbs lecture. Tickets are for sale through Theatrikos' website.
Purchase a Ticket
Learn More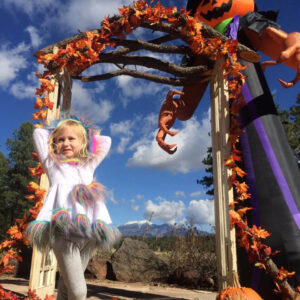 Pumpkin Walk
22 October, 2016 | 3pm-8pm
Tickets Required
Celebrate fall and Halloween with a fantastic event throughout an evening in October. Hay rides, a hay maze, pumpkin patch, hot cider, spooky stories and performances by a campfire!
Learn More
Festival of Trees
11 November, 2016 - 03 December, 2016
Weekends Only/Paid Admission
A magical holiday festival held inside our historic Walter Reichart House with additional light festival in the courtyard. Hot cider, cocoa and tea is offered along with wine available for purchase as you and your family browse the donated and beautifully decorated trees. Check out the full schedule here.
Learn More
Winter Workshops at Willow Bend
28 January, 2017 - 25 March, 2017 | 10am - 12pm
FREE for Members
Willow Bend and the Arboretum have partnered for a 3-part Winter Workshop series to keep you learning and growing through the winter season! Join us at the Willow Bend Environmental Education Center for interactive, educational workshops with the staff from the Arboretum. Sign up on the Willow Bend website. Saturday, January 28th, 10am-12pm - Wildlife Tracking with Lynne Nemeth Saturday, February 11th, 10am-12pm - Plants and Pollinators with Kris Haskins Saturday, March 25th, 10am-12pm - Pruning with Christi Sorrell
Purchase a Ticket
Learn More