June through September – First Saturday Evenings 530pm
Members $14 | General Public $18
ALL KIDS UNDER 12 ARE FREE!
No pets allowed during special events.
Spend your summer evenings enjoying live music performed on the Arboretum stage under the cool pines and with the San Francisco Peaks as a stunning backdrop. The popular Summer Concert Series features a wide variety of world-music performances on warm summer Saturday evenings in Flagstaff and is enjoyed by children and adults of all ages. Beer, wine and cocktails for sale, and dinner options from local food trucks are available for purchase.
ONLINE TICKET SALES HAVE ENDED FOR 2018! CHECK BACK IN 2019 FOR WTHE NEXT SUMMER CONCERT SERIES!
2018 Summer Concert Series Line-Up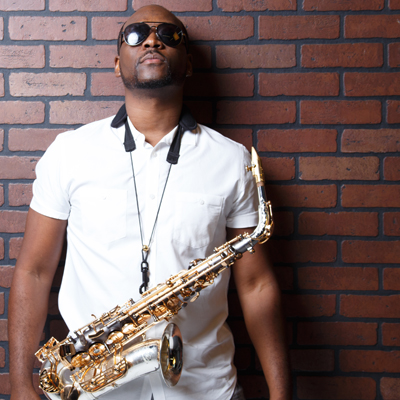 June 2nd, 2018 | 530pm | Doors open at 445pm
J-White
"I want my music to have identity and purpose and be felt by people from all walks of life. The freedom and life I feel when I'm on stage or in a night club playing with my eyes closed, is the same feeling I want listeners to experience when they turn my records on."
Find out more and listen on their website.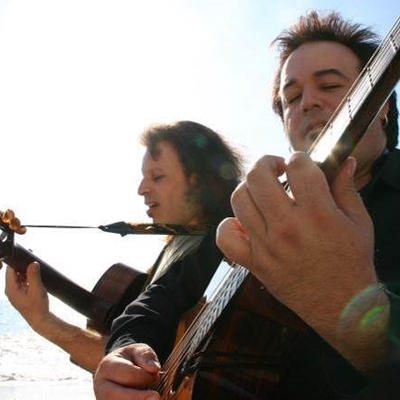 July 7th, 2018 | 530pm | Doors open at 445pm
The Sahnas Brothers
Beautifully blending the sounds and rhythms of their native Greek culture with the warm, inviting romance of the classical Spanish guitar, brothers Thano and Demitri Sahnas have created a magical and intimate Mediterranean style that perfectly complements the powerful jazz-fusion of their popular Phoenix based band Turning Point.
Find out more and listen on their website here.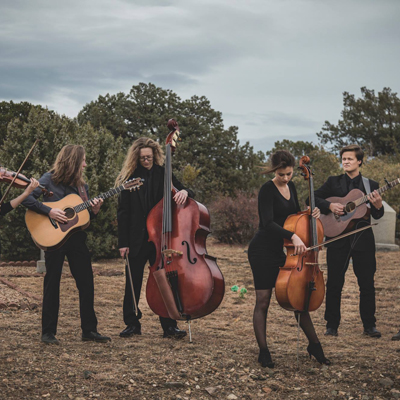 August 4th, 2018 | 530pm | Doors open at 445pm
Sugar and the Mint
Sugar & the Mint got their start (as a band) with The Sharlot Hall Museum in Prescott, Arizona in February 2011.  They have since become a professional and dynamic young musical group.  They play a blend of new old-time, contemporary bluegrass and indie-folk music. Winners of the 2017 Telluride Bluegrass Music Festival!
Listen to Sugar and the Mint here.
August 4th, 2018
FAMILY CAMP-OUT AFTER Sugar & the Mint CONCERT
This is the one and only chance to camp out at the Arboretum with your family! We are offering a fun family night out package after the August 4th concert with Sugar and the Mint. We will have evening programming with camp fires, 'smores and Lowell Observatory will bring their telescopes for summer star-gazing!
September 1st, 2018 | 530pm | Doors open at 445pm
Indigenous Enterprises & Aaron White
Indigenous Enterprise is proud to represent many tribes and Nations to show our proud tradition and culture through world champion Dancing/Film Making & Fashion through Native Culture. Grammy Nominated Aaron White is a mix of Native American sounds and modern music. From solo Acoustic Instrumentals, Native American Flute melodies to Reggae, and Acoustic Blues Rock.
Find out more about Indigenous Enterprise here, and Aaron White here.

THE 2018 SUMMER CONCERT SERIES IS GENEROUSLY SUPPORTED BY: